WE PROTECT OPEN SPACES
For you. For plants and wildlife. Forever.
News from the Green Horizon
February 2018

|

Annual Membership 2018 Meeting and Dinner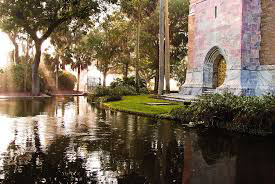 The 2018 Annual Membership Meeting and Dinner will be held at Bok Tower Gardens on Sunday, March 11th at 5:30 p.m. The guest speaker will be Andy Noland, Kissimmee State Park Manager, who will present on Kissimmee State Park Celebrates 40 Years as a State Park. The Blazing Star nominee is Dr. Paul Fellers, for his years of conservation outreach, nature based education, guided hikes and events. Read more > >
Register Online Here. Rather send a check? Download registration form to print and mail.
November 2017

|

Hurricane Irma recovery efforts continue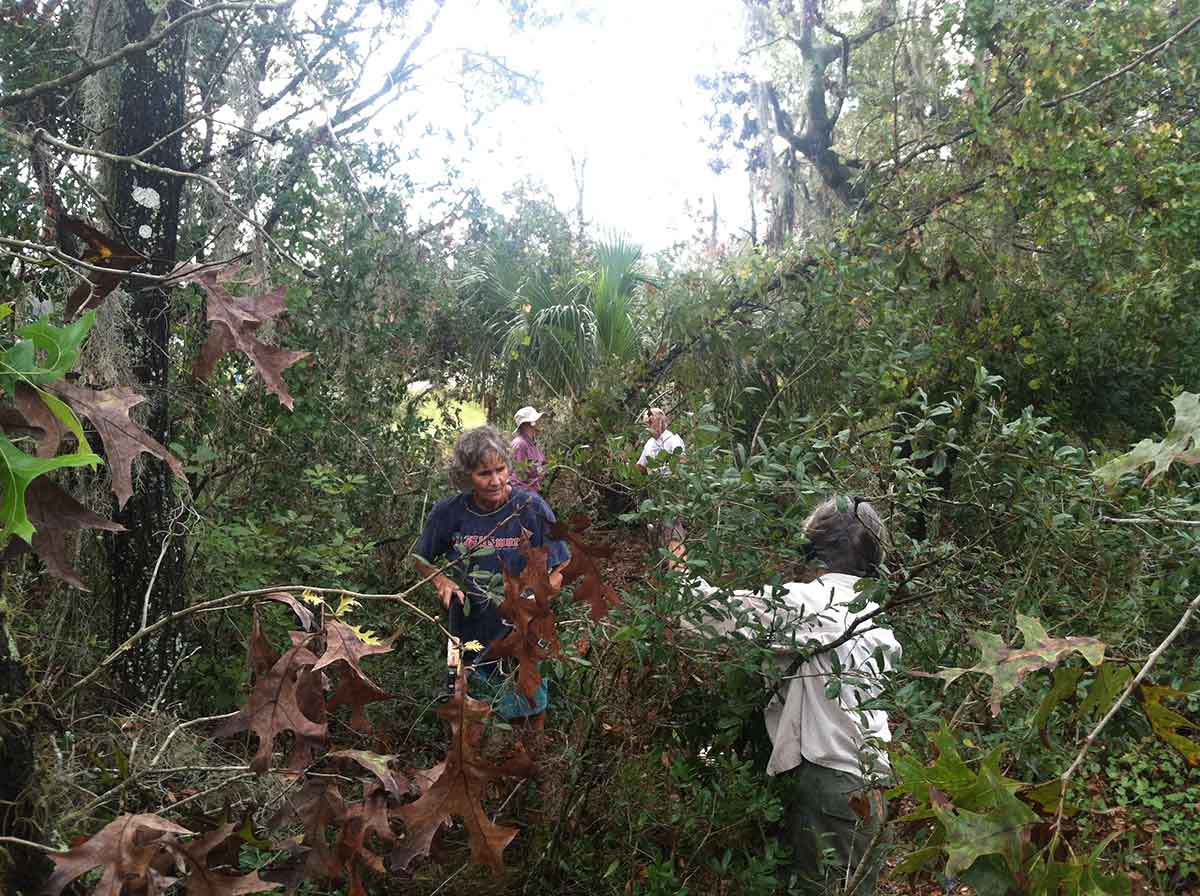 Hurricane Irma recovery efforts continue along Green Horizon Land Trust trails and properties, most specifically ScrubPlum in Babson Park, Pedersen Preserve in Dundee and Lewis Arboretum in Winter Haven. Volunteers have worked tirelessly and submitted reports and photos of their efforts.
Read about their efforts and see the photos.
November 2017

|

Director's Retreat scheduled for January, 2018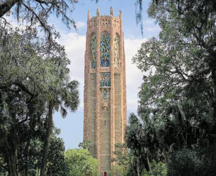 The 2018 Director's Retreat has been scheduled for Saturday, January 27th from 8AM – 12PM in the Magnolia Room at Bok Tower Gardens. Members are welcome to attend, in addition to directors or advisory board members. Marketing, membership and goals for 2019 are the focus of the agenda.
If you are interested in attending, please contact Rachelle Selser, GHLT Executive Director via email: greenhorizonlandtrust@gmail.com or call 863-678-1237.
July 2017

|

Remembering James Edgar "Jim" Pedersen
Green Horizon Land Trust extends our heartfelt condolences to the family of Jim Pedersen, who passed away at the age of 89. Mr. Pedersen donated the 40+ acre Pedersen Preserve to Green Horizon Land Trust. Many people are fond of visiting the preserve, exploring the trails, observing wildlife, savoring the serene peace of Lake Annie. Jim will be missed by all who knew him.
Read more about Jim in this memorial.
June 2017

|

Remembering Talbot 'Tal' Lewis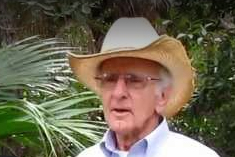 Green Horizon Land Trust extends our sincere sympathies to the family of Tal Lewis, who passed away at the age of 91. Mr. Lewis donated the 60+ acre Michael V. Lewis Arboretum to GHLT. For over 40 years Mr. Lewis collected ornamental plants, including many species of palms, and planted them within a landscape he designed. Many people enjoy visiting the arboretum and exploring the trails, marveling at the trees and observing the wildlife.
Tal will be missed by all who knew him.
Read more about Tal in this memorial in The Ledger.
March 2017

|

Green Horizon Land Trust Annual Dinner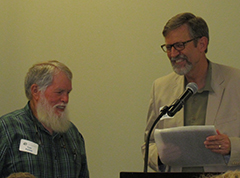 Our dinner program featured Tom Palmer presenting "A Veteran Reporter's Environmental History of Polk County & Florida." Tom retired from The Ledger after 36 years as Senior Reporter, Columnist, and Blogger in September 2016 (See Tom Palmer leaves a great legacy, The Ledger).
Read more about the Annual Dinner and see a slideshow of pictures.
Tom is also the recipient of our 2017 Blazing Star Award for his non-stop contributions. Read more about Tom.
Thanks to all our Annual Dinner sponsors: AMEC/Foster/Wheeler Environmental & Infrastructure, Bok Tower Gardens, Citizens Bank & Trust, Duke Energy, Mosaic, Pat Cain Wealth Solutions with Raymond James, and Victor Smith Law Group.
December 2016

|

Twenty Acres Added to Lewis Arboretum and Parrott Trail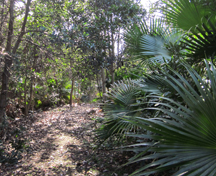 Just before Christmas 2016, Mr. Talbot Lewis donated approximately 20 additional acres, adjacent to the 40 acre Michael V. Lewis Arboretum and Luther C. Parrott Trail to Green Horizon Land Trust. The hiking trails and natural areas increased by 1/3 due to this donation in SE Winter Haven off of Overlook Drive. Many thanks to Mr. Lewis for his generosity! The arboretum and trails are open during daylight hours to the public with grassed parking off of Overlook Drive across from the entrance to Emily Estates and St. Matthew's Catholic Church.
October 2015

|

Generous New Land Donation on Lake Buffum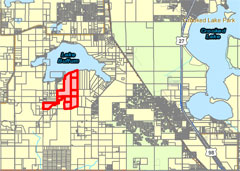 Green Horizon recently acquired 507.46 acres through inheritance and generous donation from the Estate of (the late) Barbara Lindsey Durrance and Myron Davis. This lovely parcel on the southern edge of Lake Buffum, Ft. Meade, FL is a significant addition, and we are grateful for the generosity of these families. The parcel is mostly wetland with interesting hydrological points, as well as wooded wildlife habitat for numerous species of flora and fauna.
---