Rachelle Selser Executive Director for Green Horizons
On June 14, the Lakeland Ledger Media Group published "GHLT Director Explores and Protects" to recognize a new era in leadership for the Land Trust and introduce Rachelle to the community in her new role. A more in-depth profile, Environmentalist's Passion Grew From Childhood, appeared in the Ledger September 16, 2012 for the Monday Profile.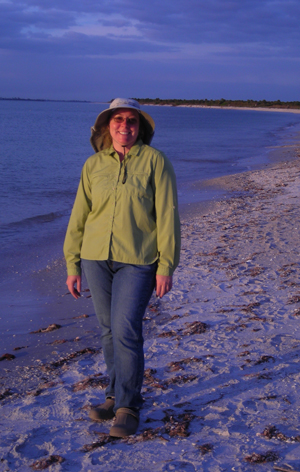 In addition to the informal education about Florida's wildlife habitats received from her father, the late environmentalist Richard Coleman, Selser holds a bachelor of science degree in environmental resource management and conservation planning with a minor in geography from the University of West Florida, and a master's degree in public administration from Troy State University.
Selser has served as both recreation supervisor and natural resources coordinator for the city of Winter Haven, taking a brief respite in 2010 to focus on her infant daughter.
"I can always tie in my experience with the city natural resources to whatever I am talking about," said Selser.
"The mission of Green Horizon Land Trust aligns with my passion for Central Florida's natural environment."
— Rachelle Selser
Selser, who also teaches public administration at Polk State College, will handle the day-to-day operations of the organization on a part-time basis as well as address short- and long-term planning. She is the only paid staff membe for Green Horizon Land Trust.
David Price, president of the land trust, says of Selser, "she is soft-spoken and unassuming but she has a depth of knowledge and a lot of connections with people and that's what is important with Green Horizon, lots of connections."